Tag Setup with Google Tag Manager
The MyData tag can be implemented through the Google Tag Manager (GTM) as a custom html tag.   The setup options outlined in the Tag Setup manual still apply for this installation type.
Follow these steps to add your MyData tag in GTM.
Step 1.  From GTM, select the workspace you want to add the tag and click on the "New Tag" option.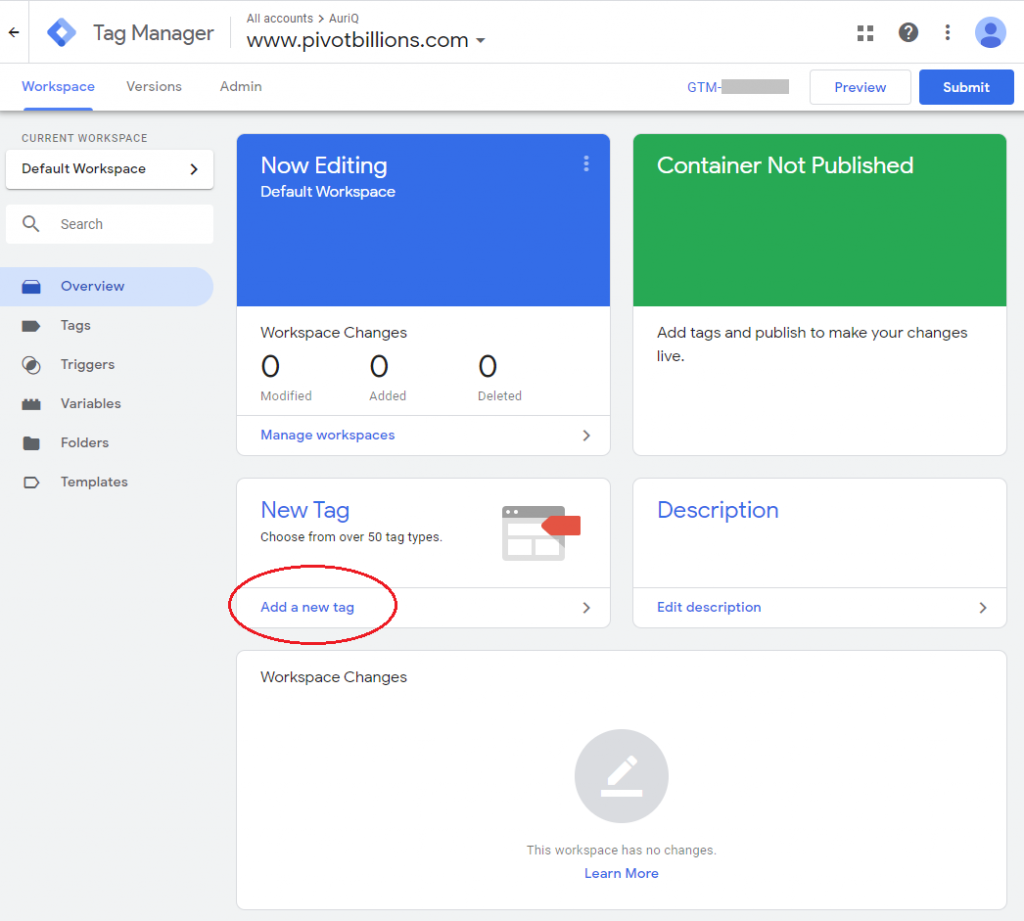 Step 2.  Click on the edit icon for the Tag Configuration and then select the Custom HTML tag type.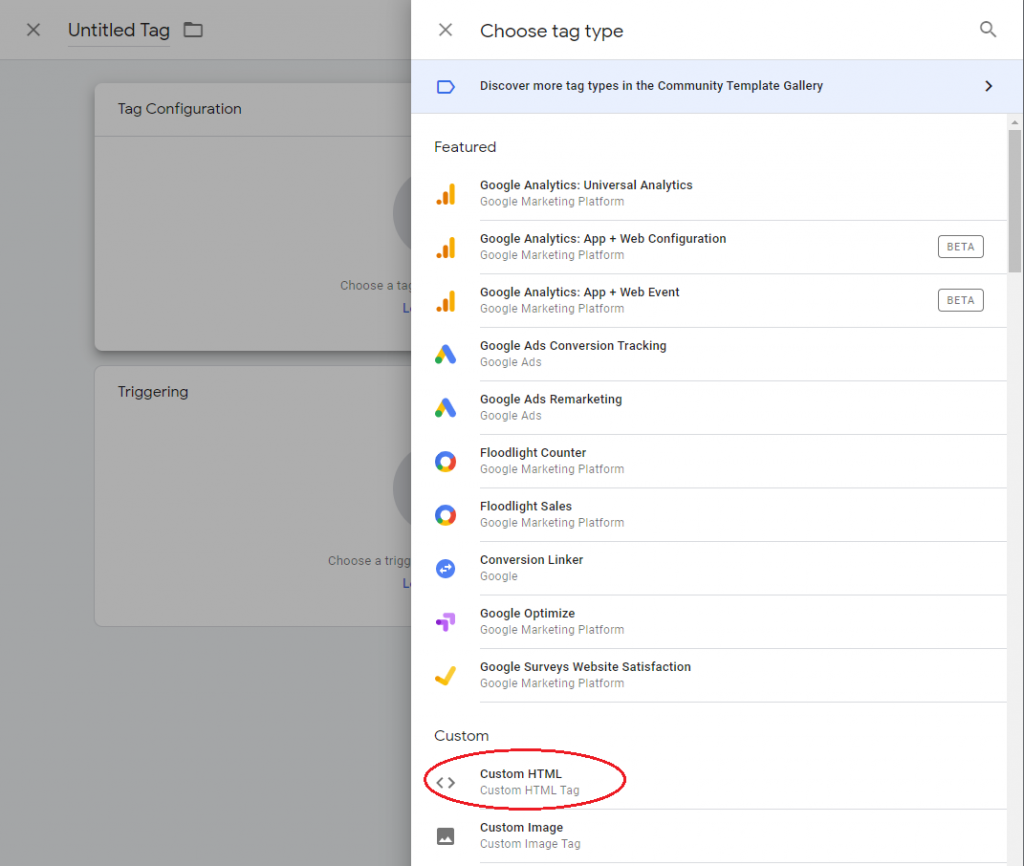 Step 3.  Copy and paste the MyDATA tag into the HTML box.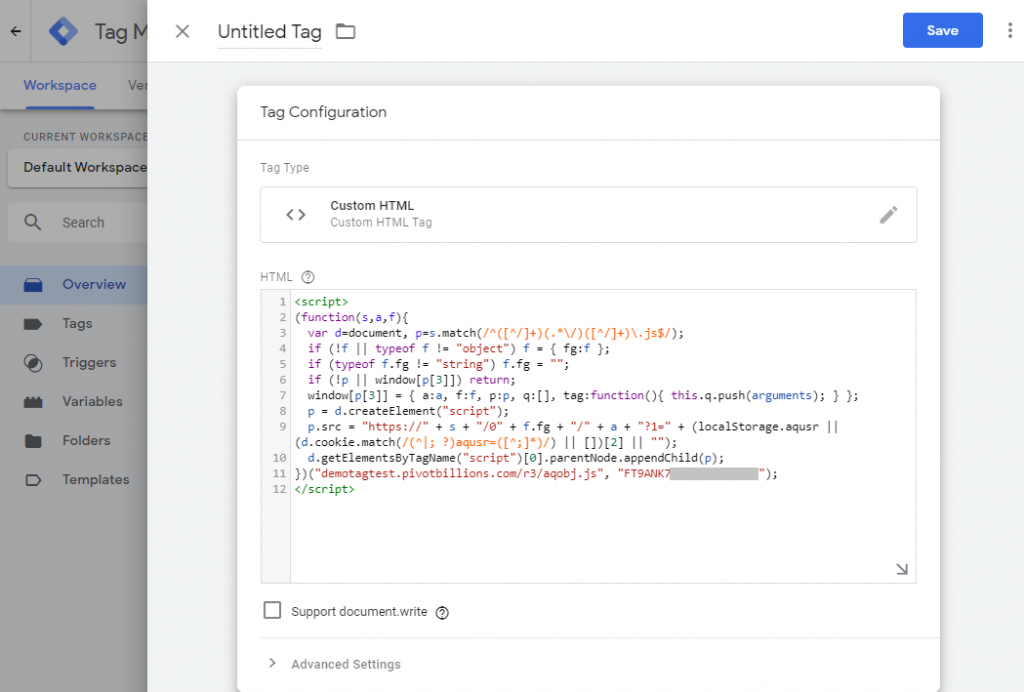 Step 4.  Select the Triggering option and select the All Pages (Page View) for the trigger.

Step 5.  Add a Name for the tag and then click on the Save button.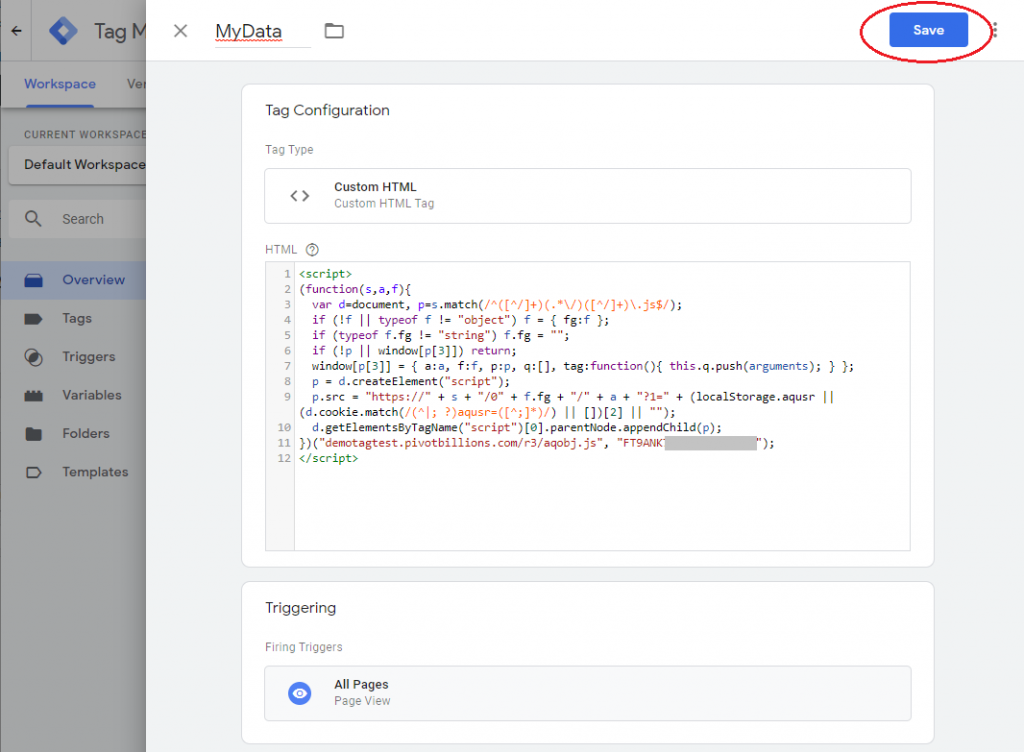 Step 6.  Submit and Publish the changes to finalize adding the MyData Tag to your workspace.